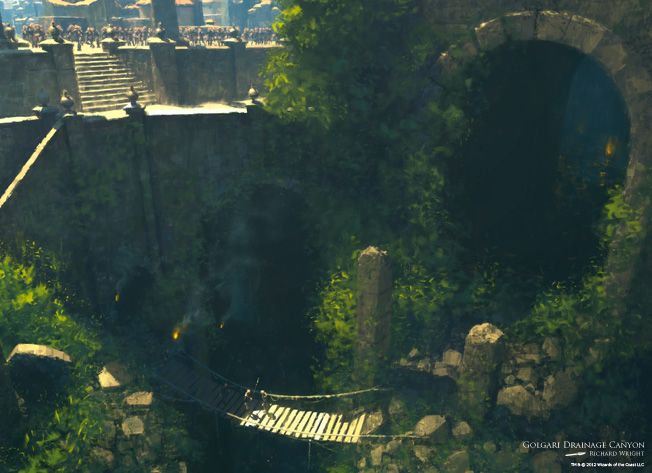 Golgari Swarm
My Darkness. My Horde. My Guild.
The official function of the Golgari swarm is the disposal of the carcasses that civilization leaves behind. They also mysteriously provide sustenance for the needy and forgotten citizens of Ravnica. They combine the opposing ideas of life and death, and cultivate not only growth in the decaying communities of the plane but also decay in places of growth. The different species that make up the guild include elves, insects, zombies, and undead/plant hybrids and are akin to an enormous constantly feeding and growing organism. Though many see them as the scavengers and decomposers of the dead existing at the fringes of the food chain, they yearn to be the predators at the top. Organized less like a formal guild or even a collective, the Golgari exist almost as a single organism. Besides an instinctual drive to survive, propagate, and overcome, they have a nucleus that drives the direction and growth of the guild as well as pieces that take in nutrients and convert them to usable resources.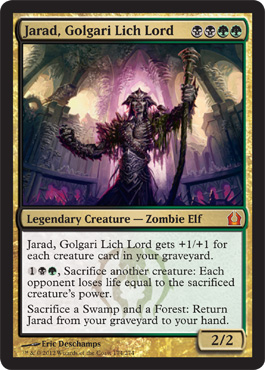 Guild Leader:
Jarad and the Cilia
The unique organizational structure of the Swarm makes it difficult to determine a ruling structure beyond that of their guildmaster, the lich Jarad. He maintains a council of rogues and shaman that together are known as the Cilia. Though they rarely come together at the same time or even convene publicly, they act as advisors and spies for their master. The use of insects as minions is frequent, as they not only serve as a sensory organ to convey to the inner reaches of the guild what the outer fringes of the Golgari are doing, but also as a messenger service. Though certain members of the guild may be thought to have a higher rank than others, no one beyond the guildmaster knows what these rankings might be or who owns them. Believing strongly in the importance of death, renewal, and continuous cycles, the Golgari Swarm have had more changes in leadership than any other guild. Like the Orzhov, they do not see death as an obstacle to ruling, and recognize the validity of assassination as a means of political conquest.
Golgari Accessories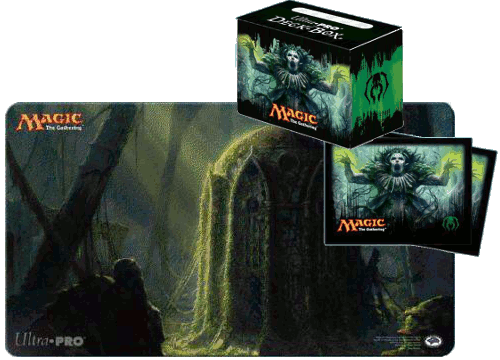 0
$29.95