Superb Serperior Evolution Starter Box

|

Pokémon Trading Card Game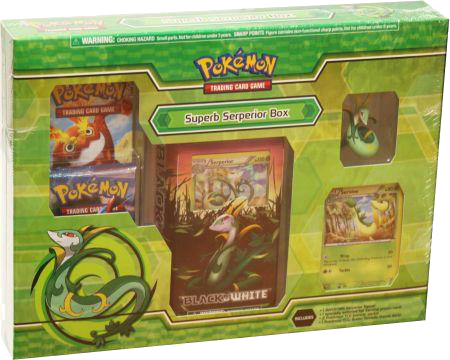 Description
The Pokemon TCG: Superb Serperior Box Is Your Secret to Success!
Use the Regal Pokemon to reign over your rivals with this Pokemon TCG: Superb Serperior Box! Inside, you'll find a special foil Servine promo card and an awesome Serperior figure! But that's not all! Also included are 2 Pokemon TCG booster packs and a ready-to-play Green Tornado theme deck to expand your collection and let you rule every game you play!
Contains:
The Regal Pokemon Serperior as an awesome figure!
A special foil promo card of Servine
2 Pokemon Trading Card Game booster packs
1 Pokemon TCG: Green Tornado theme deck!